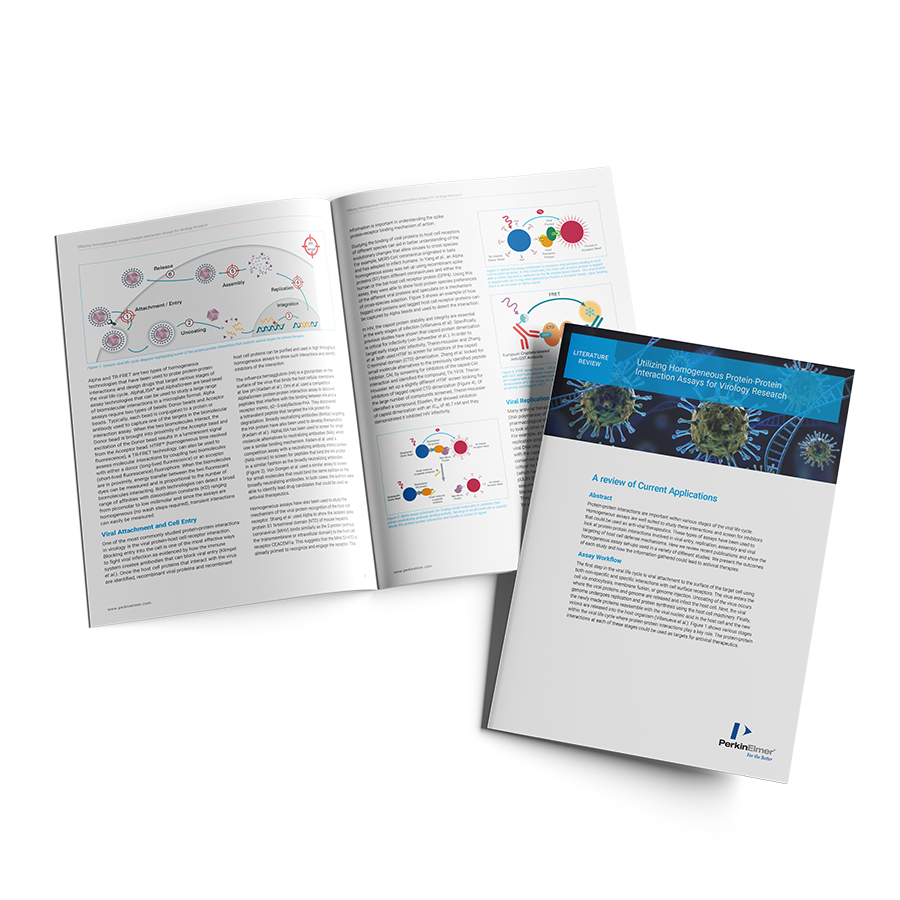 Overview of current applications for homogeneous protein-protein interaction assays in virology research
Major strategies for antiviral therapies involve either antibodies which neutralize virus particles, or drugs which target cellular proteins and disrupt the virus life cycle. Protein-protein interactions are involved in each step of the virus cycle, from the viral attachment to the host cell through to its replication.
Homogeneous assays like AlphaLISA®, TR-FRET, or HTRF® are well suited to screening for new protein-protein interaction inhibitors. In this literature review, we have compiled the latest publications about homogeneous assays.
Featured in this review:
Briefs of several studies dedicated to protein-protein interactions involved in each viral cycle.
Published data from scientific literature
How these could lead to an antiviral therapy
Download Literature review
We are committed to your privacy. Revvity needs the contact information you provide us to keep you aware about relevant content, products, and services. You may unsubscribe from these communications at any time. For more information check out our Privacy Policy.