How to run a Kinase Binding Platform assay
Multiple signal transduction pathways, one analysis platform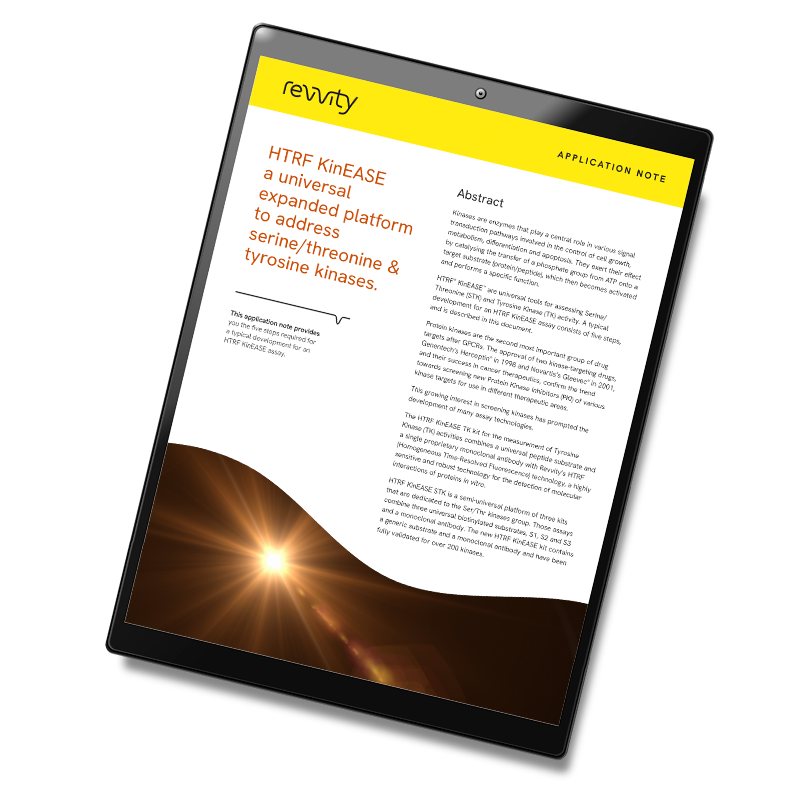 Kinases are one of the most widely investigated drug target classes, with over 20 years in the spotlight for drug discovery. In this application note review the benefits of the Cisbio's KinEASE assays and discover the methodology of developing a kinase assay using KinEASE.
Discover how peer researchers challenge kinase investigations with KinEase assays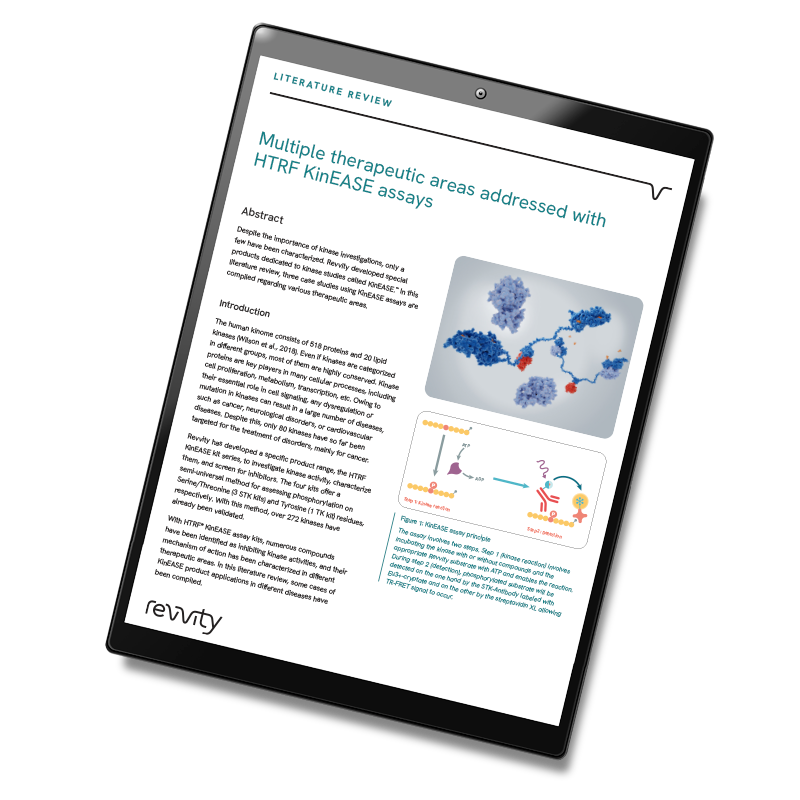 Discover published experiments and data demonstrating how HTRF KinEase assays rise to the challenge of investigating kinase activity and studying the inhibitor role it. This literature review offers you a compilation of published scientific paper using KinEase assays in different therapeutic areas such as cancer or neuroscience.